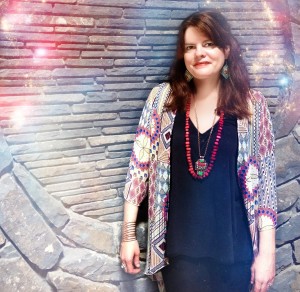 Tanya Carroll Richardson is a self-improvement/spiritual author, a professional intuitive, and a regular contributor to MindBodyGreen.com.
Her books include Are You an Earth Angel? (Llewellyn, June 2020), Self-Care for Empaths (Adams Media/Simon & Schuster, September 2020), Angel Intuition: A Psychic's Guide to the Language of Angels (Llewellyn), Zen Teen (Hachette's Seal Press), Angel Insights (Llewellyn), Forever in My Heart: A Grief Journal (Ulysses Press), Heaven on Earth (Sterling Ethos). Order any of these books via links on the Books tab of this site through Barnes & Noble, Bookshop.org, or Amazon.com.
Tanya has a healthy intuitive practice giving private readings to amazing clients all over the world. Find out more about these sessions on the Angel Readings tab of this site. Tanya is also working on a series of romantic fantasy novels. She has an excellent nonfiction agent, but will soon be looking for a fiction agent to represent her novel The Oracle and the Fairy King.
To inquire about personal appearances and workshops, please email:
tanyacarrollrichardson@gmail.com
---
Books, Journals & More by Tanya Carroll Richardson: